The Sketchbook Project Summer Tour
This summer we Steven and Sara Peterman (Founder of The Sketchbook Project and Director of the Brooklyn Art Library) are heading out on a cross country tour to over 30 cities and over 18,000 miles to find out the stories behind The Sketchbook Project.
Come meet us and tell us your story! Hope to see you on the road. Follow along with up on Instagram @thesketchbookproject or our blog!
MEET STEVEN & SARA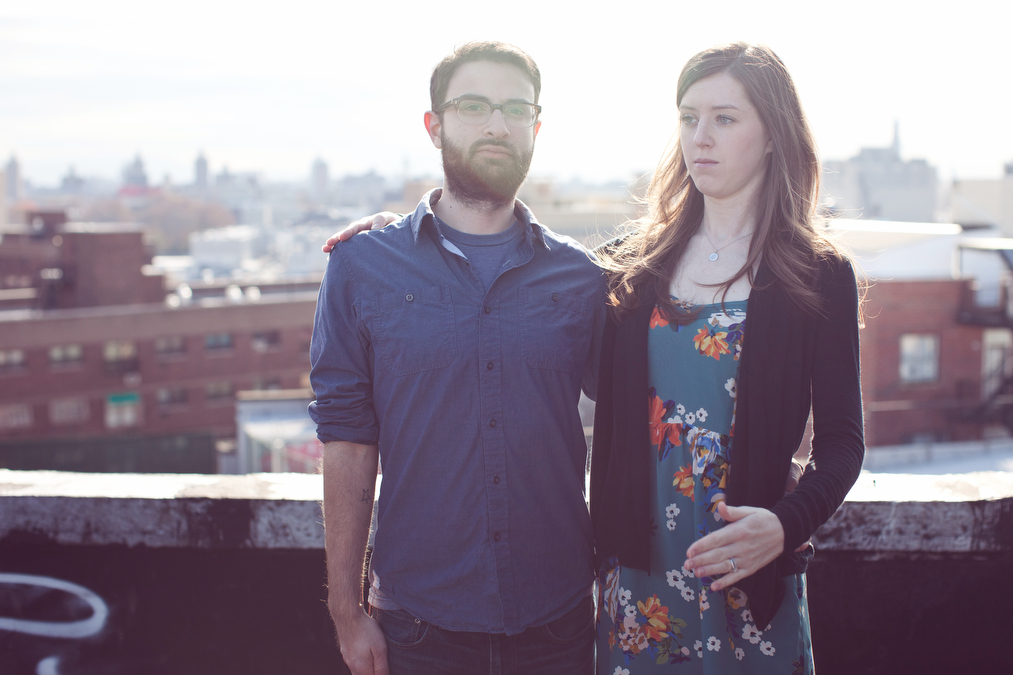 STEVEN | Founder of The Sketchbook Project
Steven does things differently. He never knew how to flow with the crowd. He is a self titled "Perfectionist, without being perfect." He has a tendency to make things happen, regardless of how well it turns out. He grew up in a large farm town in New Jersey. After high school he attended University of Hartford in Connecticut. He later took a year off and worked at Disney World in Florida. It was there that he realized he wanted more from his life. He moved to Atlanta to attend Savannah College of Art and Design. While at school he met Shane Zucker. Shane and Steven set out to create what would later become The Sketchbook Project. He now lives with his wife Sara and their cat Thrifty.
SARA | DIRECTOR OF BROOKLYN ART LIBRARY
Sara is originally from the south and grew up right outside of Atlanta, GA. Hand sewing purses and trading them for friends' clothes as a teenager, she got a sewing machine for a birthday and hasn't stopped stitching since. Sara graduated from Georgia State University with a degree in textile design. With a passion for prints, illustration and fibers, she finds inspiration everywhere, especially while traveling. Sara is the director of the Brooklyn Art Library, and has helped shape how people interact with the Sketchbook collection both in Brooklyn, and on the road. She has been working with the project since it was a wee operation in Decatur, GA. Sara loves meeting people through the windows of the mobile library, and hopes to hear people's stories as they trek across North America. Sara plans on keeping a sketchbook of their adventures, so check out arthousecoop.tumblr.com for updates!
Our partners for part of Summer Tour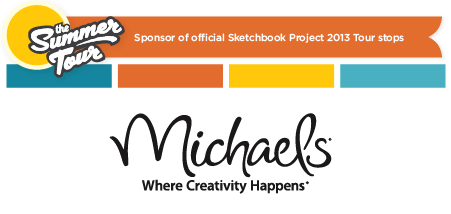 We've teamed up with Michaels® for the original SBP 2013 Tour stops: Toronto, Chicago, Portland (OR), San Francisco, and Los Angeles. At these events, you can particpate in our live 4x6 art exchange, set up at an interactive drawing table with materials provided by Michaels.
WHERE IS THE MOBILE LIBRARY?
---