The Sketchbook Project 2014 Tour
Starting this March and taking us all the way through October, The Sketchbook Project Mobile Library will be making stops across the United States and Canada on our annual, epic adventure to share sketchbooks with communities far and wide.
Check out the full tour schedule on the right to find us in a city near you - clicking on any city willl give you all the details, and even a live count of sketchbooks being checked out on the day of the event!
---
Meet The Mobile Library
The Sketchbook Project transports thousands of sketchbooks city-to-city in our custom Mobile Library. You'll be able to make a free library card on-site and search our catalog by tag words, location, themes, and even find books by local artists.
---
Your Sketchbook can travel next year!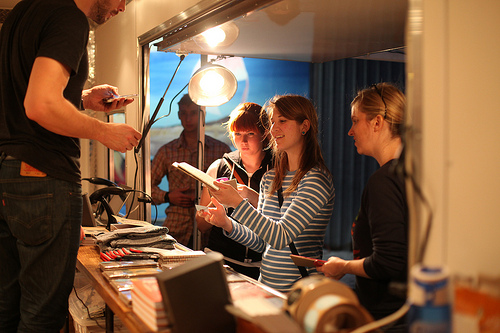 Don't be jealous, you can submit a work to travel with us on next year's tour! Sign up and get started on your book for 2015 at www.sketchbookproject.com/particpate. If you're thinking of a creative friend or family member, you can always give The Sketchbook Project as a gift! We also offer awesome group and educational discounts.
---
FOLLOW @THESKETCHBOOKPROJECT
We hope to see you on the road, but you can also follow along with our tour on Instagram @thesketchbookproject #SBP2014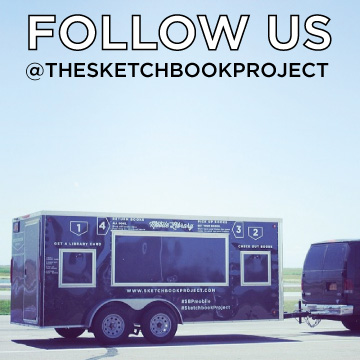 ---
WHERE IS THE MOBILE LIBRARY?
View Larger Map