SBP 2014 - CENTRAL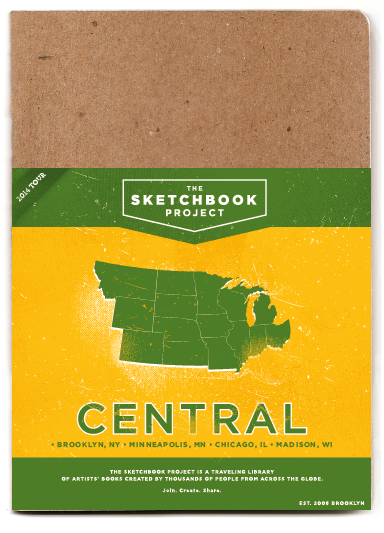 THE SIGN UP DEADLINE HAS PASSED FOR THE SKETCHBOOK PROJECT 2014 TOURS
You can get a blank Sketchbook Project Submission here
---
ALREADY PARTICIPATING? MANAGE YOUR BOOK TO CHOOSE A THEME, TURN ON NOTIFICATIONS, AND OTHER DETAILS
Tell us about yourself and your book through the Manage a Book page, where you can choose a theme, tag your book with specific keywords, add a title and more! Participants who fill out details about their book are hundreds of times more likely to get checkouts.
TOUR DATES AND LOCATIONS
THIS TOUR IS GOING TO:
Brooklyn, Steamboat Springs, Fergus Falls, Chicago, and Madison

Summer 2014
---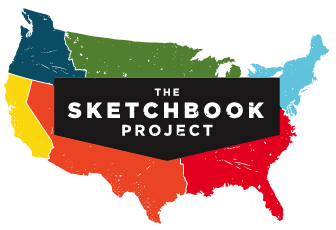 LOOKING FOR TOUR DETAILS?
The Central tour has joined up with our 2014 Tour! We are traveling to over 20 cities that include all regions - all 2014 books willl be traveling on the entire tour. Check out The 2014 Tour page for all the details.
We are already heading to over 20 cities in 2014 and will be adding more tour stops to every region in the coming months! Be sure to check in often for new cities, dates, and locations. Later this year, we will be adding an interactive tour schedule. You will be able to RSVP for the event, check out the dates and locations, and even see photos of the show when it's over.
---
COLOSSAL
OUR OFFICIAL MEDIA SPONSOR FOR CENTRAL
We're proud to have Colossal as our official media sponsor for The Sketchbook Project 2014: Central. Each week on Colossal you'll find fresh and amazing posts on photography, design, animation, painting, installation art, architecture, drawing, and street art. There are frequently posts about things far out in left field, but generally Colossal is a reminder that in this digital age there are still countless people making incredible work with their bare hands.